Polycrystalline Diamond Circular PCD Wood Circular Saw Blade
Product Detail
Product Tags
Type:
PCD Polycrystalline Diamond Circular Saw Blade
Process:
High Frequency Welding
Quality:
Supreme Quality
Diameter:
250mm, 305mm, 350mm……700mm, 750mm
Teeth:
PCD Teeth
Arbor:
25.4/30/60/80
Color:
Polished/Customize
Application:
Professional Chip Board Cutting
High Light:

700mm PCD Circular Saw Blades

,


700mm PCD Circular Saw Blade

,


700mm PCD Wood Saw Blade


Polycrystalline Diamond Circular PCD Saw Blade For Professional Chip Board Cutting

1. Carbide Tipped Wood Circular Saw Blades Description


Carbide saw blades are used by woodworkers and craftsmen for precision cuts for projects that require minimal to no tearout, such as cabinet making or furniture building. Circular carbide tip blades are generally used with miter and table saws.

Tipped on the carbide material with diamond called PCD (polycrystalline Diamond), circular saw blade is widely usde for its long products life. The product's life is 30 to 120 times as long as the one of the ordinary TCT Circular Saw Blades.The merit of long life cycle make it possible to achieve high productivity and to reduce overheat cost in many work places like wooden floor, furniture, and other wooodworking factories.

WPCD-CB series is desgined for pro chip boad cutting, For vertical-cutting and cross-cutting, good quality cutting edge, less resistance, low noise and low current. Service life 25 days and longer, edges no black no collapse .


2. Specificaiton of WPCD-CB series
Code #
Diameter
(mm)
Diameter
(Inch)
Arbor
(mm)
Kerf Thickness
(mm)
Steel Core Thickness
(mm)
Teeth Number
WPCD-CB10A

250
10"
25.4/30/60
3.6
2.4
60/72/96

WPCD-CB10B

250
10"
25.4/30/60
4.4
2.8
60/72/96

WPCD-CB12A

300
12"
25.4/30/60/80
3.6
2.4
60/72/96/120

WPCD-CB12B

300
12"
25.4/30/60/80
4.4
2.8
60/72/96/120

WPCD-CB14A

350
14"
25.4/30/60/80
3.6
2.4
60/72/96/120

WPCD-CB14B

350
14"
25.4/30/60/80
4.4
2.8
60/72/96/120

WPCD-CB16

400
16"
25.4/30/60/80
4.4
2.8
72/96/120

WPCD-CB18

450
18"
25.4/30/60/80
4.4
2.8
72/96/120

WPCD-CB20A

500
20"
30/60/80
4.4
3.2
72/96/120

WPCD-CB20B

500
20"
30/60/80
4.8
3.5
72/96/120

WPCD-CB24

600
24"
60/80/100
5.8
4.0
72/96/120

WPCD-CB26

650
26"
60/80/100
5.8
4.0
72/96/120

WPCD-CB30

750
30"
60/80/100
5.8
4.0
72/96/120
3. Character
Tipped on the carbide material with diamond called PCD (polycrystalline Diamond), circular saw blade is widely usde for its long products life.
The product's life is 30 to 120 times as long as the one of the ordinary TCT Circular Saw Blades.The merit of long life cycle make it possible to achieve high productivity and to reduce overheat cost in many work places like wooden floor, furniture, and other wooodworking factories.
The PCD Circular Saw Blades are specially designed as Fiber Cement cutting blades that suitable for cutting fiber cement products, and also suitable for cutting plastic material in general, such as plexiglass, solid surface and PVC etc…
Fully hardened steel blade body – delivers accuracy and resists bending and deflection for true cuts.
Thin kerf blade produces less dust than continuous rim blades.
4. Recommeded Materials
It is ideally used for cutting all kinds of chip board.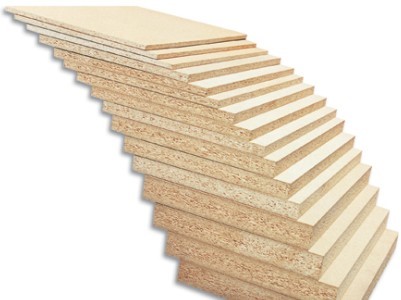 5. PCD Saw Blade Cutting Performance Form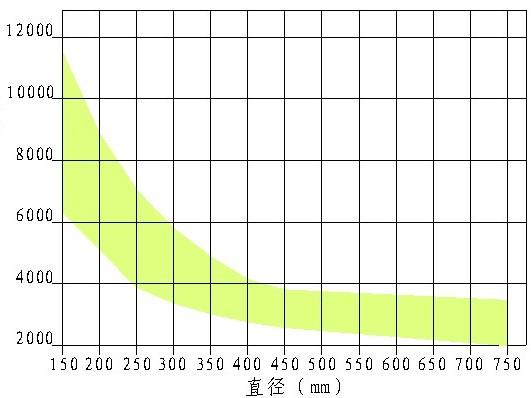 6. Other Notes
Other Size Available Upon Request
Teeth number can be customized;
Hook angle could be adjusted upon request
Arbor can be customized;
Paint color can be customized;
Private Label can be provided
Package can be customized.
---
---
Write your message here and send it to us