Marble Soft Stone Quarrying Wire Sawing Diamond Wire Saw Rope
Product Detail
Product Tags
Marble Soft Stone Quarrying Wire Sawing Diamond Wire Saw Rope
Description
Type::
Diamond Cutting Wire
Application:
Marble And Soft Stone Quarrying
Process:
Sintered
Bead Size:
10.5mm
Bead Number:
28-30 Beads
Quality:
Supreme
High Light:

Marble Diamond Wire Saw Rope

,


10.5mm Diamond Wire Saw Rope

,


Marble Stone Cutting Wire
Wire Sawing Cutting Diamond Wire For The Marble ans Soft Stone Quarrying
1. Marble Quarring Cutting Diamond Wire Description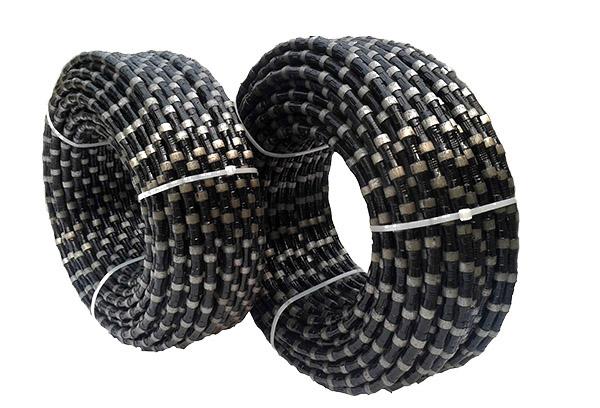 Diamond wires are cutting tools for rocks (marble, granite etc.), concrete and substitutes of saws in general. They are composed of an AISI 316 stainless steel cable over which are assembled diamond sintered pearls with 10 to 12 mm in diameter spaced 25 mm between each one. The wire is passed through coplanar holes previously made in the rock, and the tension imposed to the wire is made by a motor mounted on trails, coupled to the cutting system. The utilization of this slabbing technology has been expanded all over the world due to its advantages on the other techniques.
Our marble sawing wire has 28 beads per meter, These sintered beads are a composite of diamond grains and mixed metals which are heated and compressed to form a solid bead. provide excellent supreme quality diamond wire for marble and soft stone quarrying, squaring, and profiling performance.
This granite quarrying diamond wire has 3 different bond, to provide you the best achieving at different aggregate hardness, to help each penny you spend.
2. Specificaiton of Granite Quarring Diamond Wire
| | | |
| --- | --- | --- |
| Code No. | Specificaiton | Character |
| VDW-MQ/P01 | 10.5 x 28 beads | Soft bond for hardest marble stone |
| VDW-MO/P02 | 10.5 x 28 beads | Medium bond for medium marble stone |
| VDW-MO/P03 | 10.5 x 28 beads | Medium to hard bond to medium to marble stone |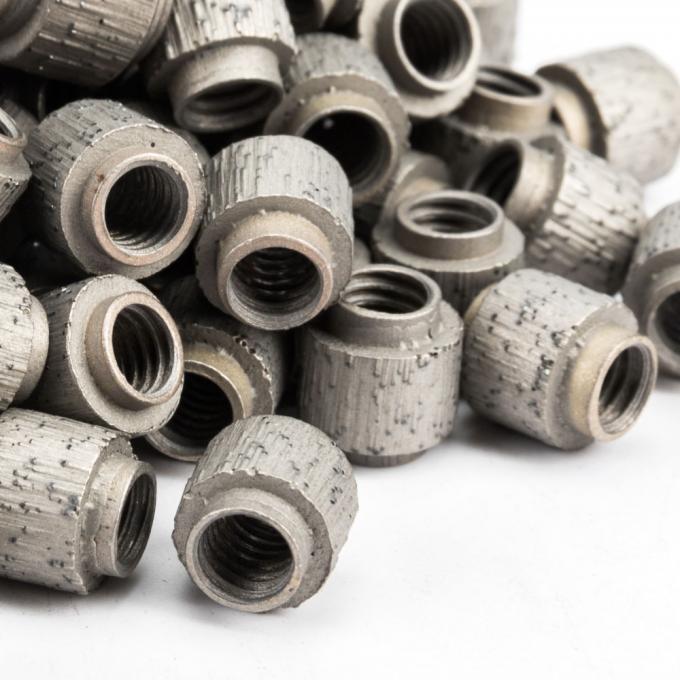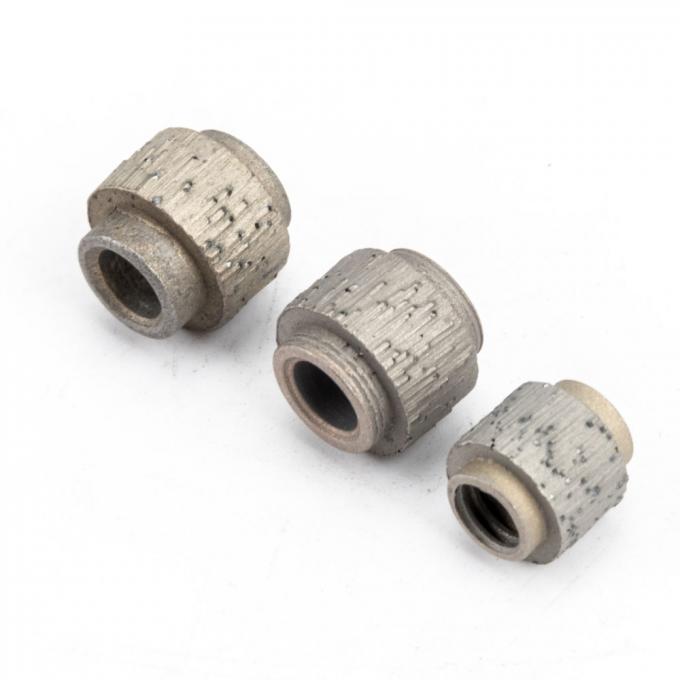 3. Generally Cutting Data
Code Number
Cutting Material

Line Speed

Cutting Speed
Wire Life

VDW-MQ/P01

Hard Marble
30-40m/s
10-20

㎡/h

15-30

㎡/m

VDW-MQ/P02

Medium Marble
30-40m/s
15-25

㎡/h

20-40

㎡/m

VDW-MQ/P03

Soft Marble
30-40m/s
20-30

㎡/h

30-50

㎡/m
4. Other Note
All diamond tipped cutting tools work best at a given surface feet per minute range, diamond wire operates best at a speed ranging between 4800 to 5500SFM. At this speed, material removal rate, cut time, power requirments and diamond bead wear are all optimized. Slower wire speeds are suggested at the beginning and end of cuts to reduce stress on the wire and wire sawing equipment and to allow for better control of the wire.
---
---
Write your message here and send it to us