ISO9001 355mm Carbide Tipped Circular Saw Blade
Product Detail
Product Tags
Type:
Circular Saw Blade Cut All Light-Gauge Non-Ferrous Metals
Process:
Brazed
Quality:
Standard Quality
Diameter:
185mm, 210mm, 255mm, 305mm, 355mm
Segments Number:
30/40/60/80/100
Arbor:
25.4/22.23/20/15.88mm
Color:
Polished/Customize
Application:
Precision Wood Cutting On Table Saw And Miter Saws.
High Light:

ISO9001 Carbide Tipped Circular Saw Blades

,


ISO9001 Carbide Tipped Circular Saw Blade

,


ISO9001 355mm Circular Saw Blade
Carbide Tipped Circular Saw Blade Cut All Light-Gauge Non-Ferrous Metals Aluminum Cutting
1. Carbide Tipped Aluminum Circular Saw Blades Description

Carbide tipped circular saw blades, also known as TCT saw blades, are steel saw bodies with tungsten carbide brazed to them. The tungsten carbide is ground to match the application for which the blade is being used.

Carbide saw blades are used by woodworkers and craftsmen for precision cuts for projects that require minimal to no tearout, such as cabinet making or furniture building. Circular carbide tip blades are generally used with miter and table saws.

Carbide tipped saw blades cut almost everything from asbestos to Zirconium, including paper, plastics, rubber, steel, insulation, aluminum, and even food, as well as every kind of wood in the world and all the wood composites.
This WSNF series carbide tipped circular saw blade is engineered to cut all light-Gauge non-ferrous metals, the blade has modified ATB (Alternate Top Bevel) tooth geometry for fast, burr-free cuts.
2. Specificaiton of WSNF series

Code #
Diameter
(mm)
Diameter
(Inch)
Arbor
(mm)
Steel Core Thickness
(mm)
Teeth Number

WSNF7

185
7"

22.23/20/15.88

1.5

24/30/40/60

WSNF8

210
8"

22.23/20/15.88

1.6

24/30/40/60

WSNF9

230
9"

22.23/20/15.88

1.7

24/30/40/60

WSNF10

255
10"

22.23/20/15.88

1.8

24/40/60/80/100

WSNF12

305
12"
25.4/20
2.0

24/40/60/80/100

WSNF14

355
14"

25.4/20

2.0

24/40/60/80/100

3. Character
T

hin kerf for fast and smooth cutting action

Computer balanced plate reduces vibration for improved accuracy and better finish

Exclusive wedge shoulder design puts more steel behind each tip for increased durability and accuracy

Tungsten Carbide Miter Saw Blade helps you make quick, smooth, and accurate cuts.

General purpose cutting, great value for rental, homeowner and general contractor usage
4. Recommeded Materials
It is ideally used for

All Light-Gauge Non-Ferrous Metals Aluminum Cutting

.



5. Worked on

For use on electric circular saws,right angle grinders, milter saw and table saw.


6. Other Notes
Teeth number can be customized;

Arbor can be customized;

Paint color can be customized;

Private Label can be provided

Package can be customized.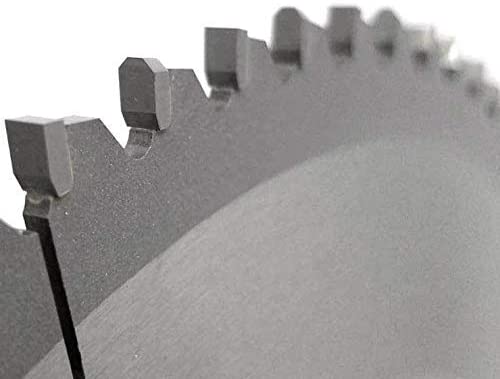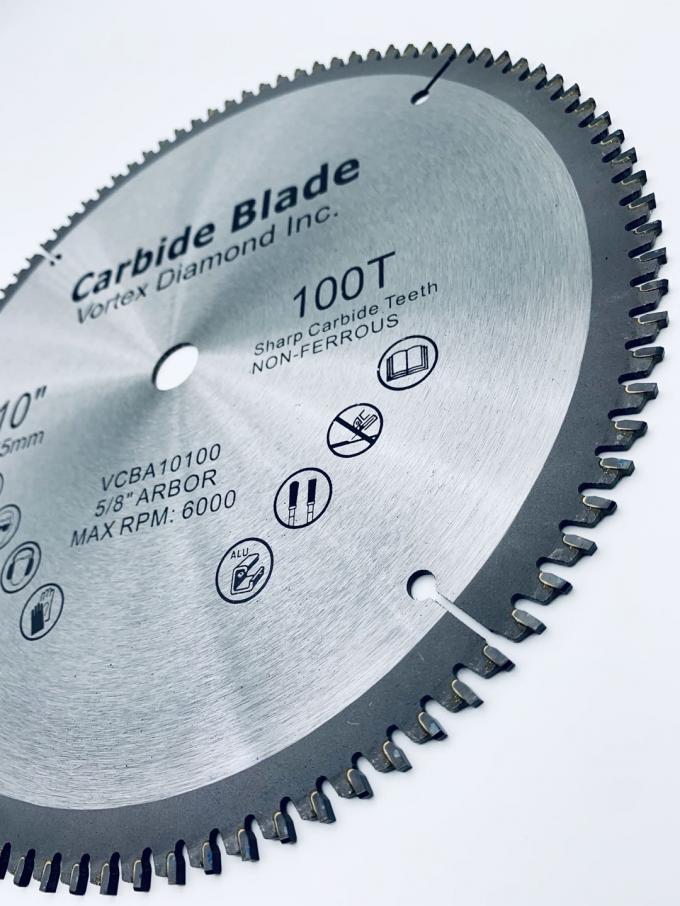 ---
---
Write your message here and send it to us